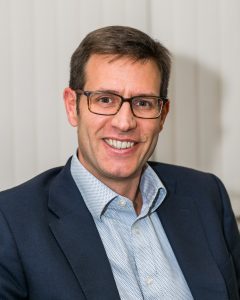 Mr Blake-James qualified MBBS at the Royal Free Medical School in 1995. He completed specialist training in London which led to the award of FRCS(Urol) in 2011 (Fellow of the Royal College of Surgeons).
He has extensive experience in a broad variety of urological conditions gained in leading UK hospitals and has also performed a fellowship in cancer and trauma reconstruction at The Alfred Hospital in Australia.
He undertook a research degree at The Institute of Urology in London investigating prostate function.
Areas of specialist interest:
Prostate disease including prostate cancer and BPH (benign prostatic hyperplasia)
Suspected urological cancer including elevated PSA and haematuria
Surgical specialism:
Laparoscopic (keyhole) surgery

nephrectomy & nephro-ureterectomy
pyeloplasty
adrenalectomy
partial cystectomy & ureteral reimplantation

Enhanced recovery protocols
Endoscopic diagnostics and procedural work
Expertise and advice for:
Vasectomy
Foreskin problems & circumcision
Testicular & scrotal disorders
Consultations can be arranged at the Nuffield Health York Hospital through the administrative team there on 01904 715 111.
We will normally request a referral from your general practitioner, though if you are transferring from the NHS the existing referral and correspondence may suffice.
The clinic details and consultation fee can be obtained through the Nuffield hospital, but usually new appointments will be made to a face-to-face clinic and the standard new patient appointment fee is £200. Clinics are offered on Tuesday evenings and Wednesday mornings.